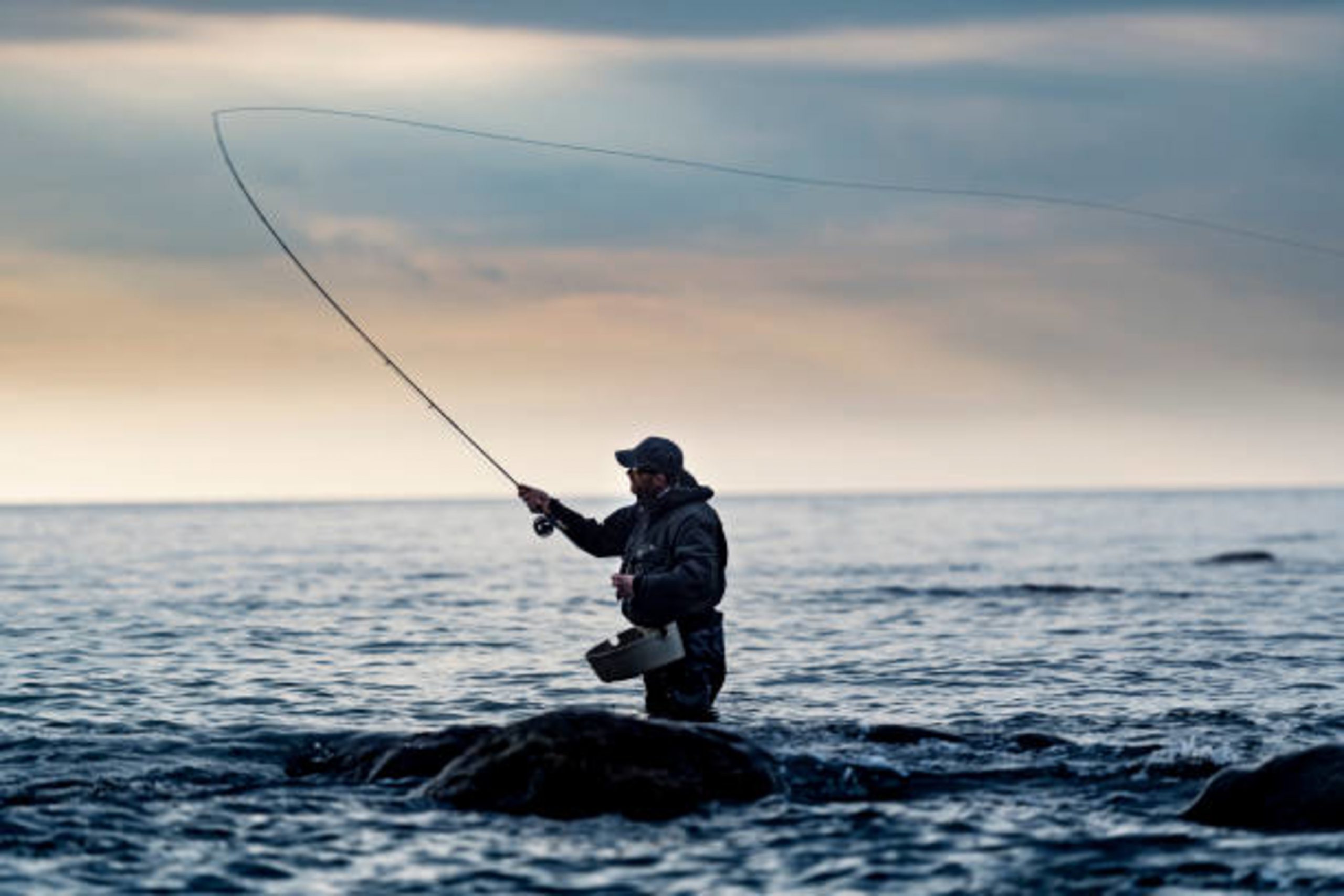 When it comes to outdoor experiences, Coloradoans are very lucky people. Living in one of America's most geographically captivating states, they have access to lush forests, vibrant flora, snowcapped mountains, vast prairies, serene lakes, and wide rivers bubbling with fishes. The place is undoubtedly a paradise on earth — an epitome of natural beauty.
And if you're an angler who's moving to Denver CO, congratulations! You've just made the best decision of your life. To make the most out of the experience, here's everything you need to know about fly fishing in the Centennial State.
Obtaining a Fishing License
For most places, you'll need a license before you can start fishing. Colorado is no exception. The 41 state parks, all forms of wildlife, and preserved areas in the state are under the protection of the Colorado Parks and Wildlife (CPW) agency. Naturally, you'll have to obtain permission to fish in these areas. 
An annual license costs $34.75 for residents and $96.75 for non-residents. If you know a friend who's planning their vacation, tell them to grab a 5-day permit for only $31.75. The CPW doesn't profit from fishing licenses. The money mostly goes to funding ecological research, conservation, maintenance of hatcheries, and supporting environmental protection programs. 
What Can You Do With a Fishing License?
Fishing, obviously! Additionally, you should treasure your license since it gives you access to:
At least 6,000 miles of crystal clear rivers and meandering streams.
Over 4,000 lakes and reservoirs 
More than 35 species of fish typically trout, chubs, catfish, salmon, dace.
Gearing Up
Colorado tends to undergo extreme weather changes, so you better come prepared. However, you can skip this step if you're already a pro angler. As for amateurs and enthusiasts out there, here's a list of what you'll need:
Fishing equipment, preferably a 9-foot rod and 5-weight line (Colorado standard)
Fly bait
A communication device in case of emergencies
Flashlights for outing and stern lights if you're using a boat 
Wear solid base clothing followed by quality chest waders, wading boots, and a wading staff.
Don't forget to wear sunscreen and polarized sunglasses.
Cooler if you plan to take home some fish.
Fishing during winter poses new challenges and requires a different set of gear. You'll also need to learn specific techniques that'll help you catch some decent game.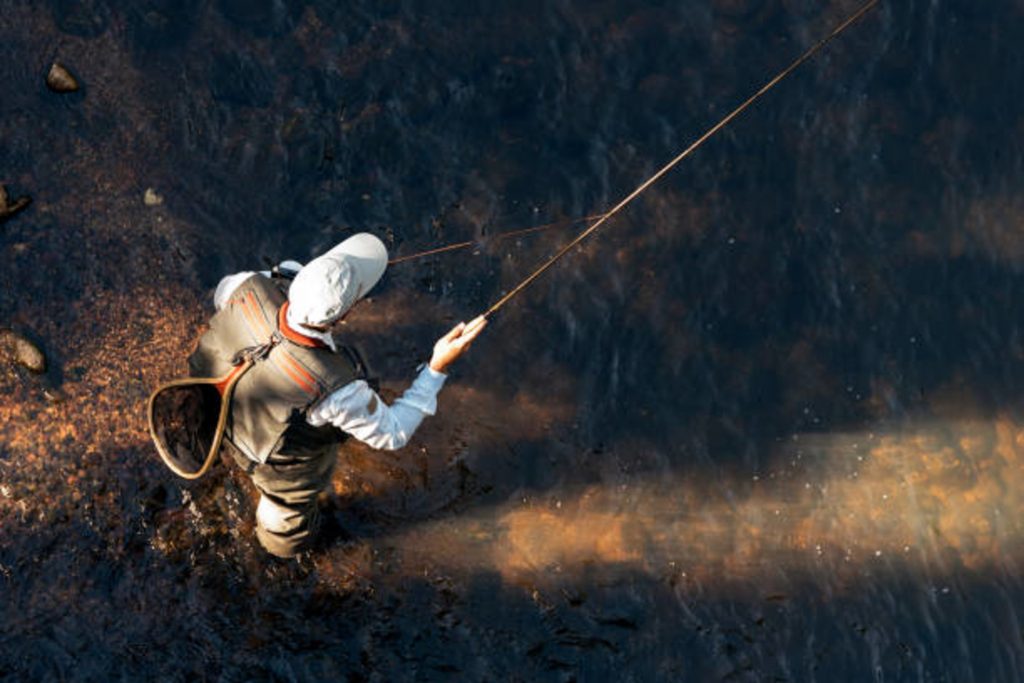 Fly Baits
Although you can choose from thousands of artificial flies to use as bait, they usually fall into three categories. Knowing this helps you choose the best one for any situation. 5280.com, a Colorado magazine, shares some basic characteristics of these baits
Nymphs: Also known as 'wet flies.' They mimic insects that temporarily hatch underwater. Great for catching fish that thrive deep in lakes. However, you should be careful about the hook getting caught with surface debris.
Dry Flies: Opposite to nymphs, this bait copy the features of mature insects like grasshoppers and mayflies. Dry flies are highly effective in shallow waters or fast-running streams and rivers.
Streamers: Large bait that imitates subsurface lures such as leeches. Requires skill and experience to use since it's heavier to cast, and you'll have to copy the bait's natural motions to lure the fish.
Best Spots to Fly Fish
Writing this is quite challenging. Why? Because Colorado is filled with thousands of lakes and rivers, with each one featuring a unique ecosystem of its own. Since it's impossible to mention them all, here are some of the most popular fishing spots you should explore:
Frying Pan River: A tributary of Roaring Fork River, it runs for only 42 miles from west to east, where it meets the Ruedi Reservoir. Casting your line here, you'll catch plenty of trout and might even be able to hook a record-breaking one.
Blue Mesa Reservoir: Covering 14 square miles, Blue Mesa is the largest lake in all of Colorado. In addition to water sports, it is famous for being home to sockeye salmon, rainbow trout, mackinaw, and brown trout.
Colorado River: Of course, who can forget the famous river that weaves around canyons providing water and energy to over 40 million people? Fish on its banks and you're guaranteed to reel in largemouth bass, channel catfish, black crappies, bluegills, and rainbow trout.
North Delaney Butte Lake: Best known for brown and rainbow trout, this lake also houses cutthroats and other prized trophies. Enjoy its calming waters and the breathtaking views of surrounding mountains as you wait for your line to grab a catch.
Rio Grande: This river features a variety of cutthroats in higher regions while increasing with brown trouts as you go lower down its drainage. Make sure to bring a 6 weight fly rod on windy days. 
Top Fishing Guides
Face it. Fly fishing isn't for everyone. However, veteran anglers are more than happy to share their knowledge and skills with the new generation of hobbyists. That said, here are some of the best fishing trips to venture or recommend to your friends:
Colorado Trout Hunters: Whether it's a high mountain lake or a dashing stream, these guides have you covered. Learn different fly fishing techniques, feast your eyes on the views, and of course, bring home a bucketful of fish.
Blue Quill Angler: If anyone knows the Colorado fishing map by heart, it's these guys. They offer cheap and educational trips through most of the region's largest lakes, abundant reservoirs, and broadest rivers. 
5280 Angler: The fishing trip you experience with these professionals is one you'll never forget. They'll take you to premier fishing destinations in Colorado, teach you secret angling methods, and of course, guide you on how to catch your first live trout!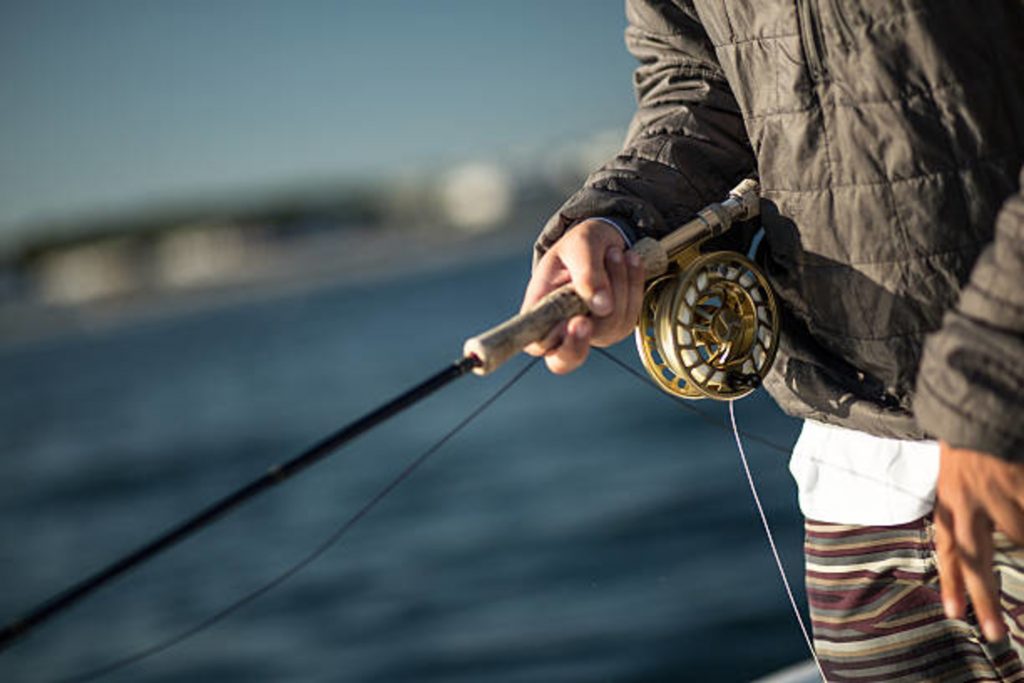 Conclusion
It's hard to find someone who won't fall in love with Colorado's natural beauty. In addition to fishing, there are plenty of other activities for you to enjoy, such as skiing, hiking, kayaking, mountain climbing, and many more. Make sure to hire a reliable moving company that'll take good care of your equipment when relocating to Denver. Best of luck!
Read More »